Rio Paralympics Wheelchair Basketball Tournament Log 2: Spain
Day2
09/09/2016
vs Spain
@Carioca Arena1
"Learn to win while losing." Both the coaches and players agree on that. It is the team's concept. "Do you understand what that means?" That's what outsiders are asked when they are told of this concept that the team shares internally. They are solidly united behind it.
Following their first match they take on another of Eurpoe's strong teams. It will all hinge on how precise they are and how well they can execute the strategy they have prepared. It will essentially come down to whether they can avoid being distracted by what is before them and whether they can keep calm and cool when they need to. That's the stance of our national team. Not just in wheelchair basketball, but for Japanese in general, one answer when thinking about a good way to approach a battle is to "rely on the execution of a solid strategy".
The first half ends with good defense by both teams not allowing the opposing offense to do what they want. Japan 23 - Spain 26. I am concerned that Japan's offense is mostly a half court (slower) offense. They can't attack quickly. They may be too conscious of their form.
By the way, it seems like most, if not all the spectators in the arena are experiencing their first and only Paralympic game. That's what I thought when I saw people dancing to the music.
Japan's struggles continue into the start of the second half. On the other hand, Spain goes on a 16-0 run. Of the two scorers, #4 Fujimoto can't seem to sink the ball and his chances to shoot have decreased. #55 Kosai breaks through at times with his personal skill but can't finish it off with points.
#13 Chiwaki's baskets and rebounds keep things alive, but Japan can't grab the momentum and the game buzzer sounds while they are still struggingly mightily. They lose 39 - 55.
The opponent's physicality and size ground down our stamina and stole away our mental agility. And along with that, Japan's weapon of executing their strategy with precision also toppled.
But there is hope. Although they didn't play many minutes, Unit 5, who subbed in for the starting 5, played better then in yesterday's match against Turkey. More than anything, the team's defense was very effective and did not allow the other team to do everything they wanted.
But, I did not see Japan taking advantage of the transitions when they had good defense, and there weren't many simple attacks. It looked like they were sticking too closely with their strategy.
Basketball, wheelchair or not, is a game where the team that scores even a single point more than their opponent wins. The easiest way to score is when the opponent's defense is lacking or not present. Of course the opponent will try to not let you do that, which is why a set offense is needed. That's the order of things. The half court 5-on-5 offense allows the physicality of the opponent to become a factor and Japan can't avoid getting tired.
At the Paralympics, on this stage which is the peak of the world's strongest, Japan going forward will not face any teams where they will have a physical advantage. Beacuse of that, and because they need to control the tempo of the game, and because they need to protect against wearing out Unit 1, Unit 5's (#3 Tsuchiko, #10 Miyajima, #11 Fujisawa, #18 Nagata, #0 Chokai) performance holds the key to the national team.
Don't let any game on this big stage go to waste. Even in losing a serious battle, grab on to what you can only learn here. Turn it into a tough chance to improve the sharpness of your basketball skills. Bring those into your next game. I believe that is the meaning behind "learning to win while losing".
Tomorrow they play the Netherlands. They need to win in order to "learn to win".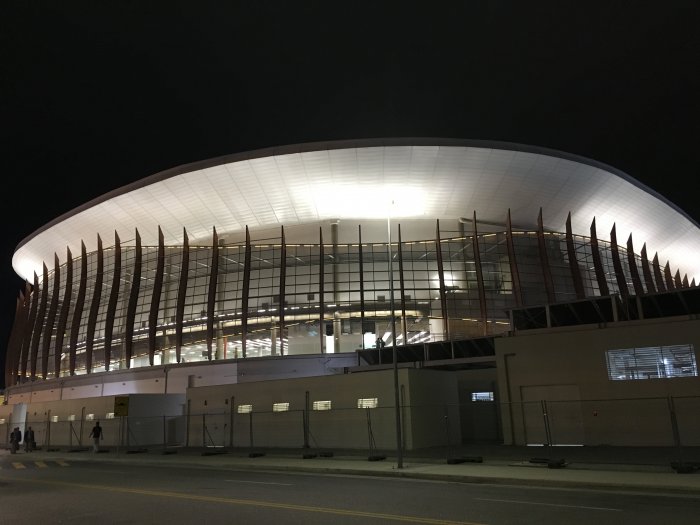 2016.9.9
2016.10.10