People Whose Story I Would Like to Hear – #1 – Alvark Tokyo's Assistant GM Takuma Watanabe
There is a reserved spot for the scoring king. Simply put, since his days at Fukushima Technical High School, Takuma Watanabe has been the most impressive player of his generation. 1996, the Winter Cup of his senior year. They make the finals after toppling one after another of the assembled powerhouse teams. The final against Noshiro Techincal High School, led by freshman Yuta Tabuse (the start of the legendary Triple Triple Crown) is still talked about today. In any case, he had many effective scoring patterns.
He was Takushoku University's ace from his freshman year on. He was the scoring leader in his league for four consecutive years.
After graduation, he joined the reknowned Toyota (now Alvark Tokyo) team. Rookie of the year.
It would not be wrong to say he was destined to carry the weight of the Japanese national team on his back as its ace.
But in contrast to his incredible accomplishments, Takuma Watanabe always seemed to be a refined athlete.
At the end of his career he spent two years with the Hitachi SunRockers (now SunRockers Shibuya) as a veteran who could share his experience, then after one year with Earth Friend Tokyo Z, he returned to his former team Toyota Alvark for his last season. As the curtain closed last year on the final NBL season, so to did they close on his 15 year athletic career.
Five months after he retired, the curtains raised for the B League. "I'm not jealous. I think that I did everything I could as a player." He says with a straightforward expression. He says that he now watches the B League as a fan. "I want my teammates who came after me to become major, to be famous. I'd like them to become what kids will aim for."
In the inaugural game with Alvark facing the Golden Kings and whcih featured special never before seen performances, he watched as he sat next to the president and analyzed the game. "As I thought back on playing in sparsely filled arenas and playing through changes in the leagues (JBL Super League, NBL), I was deeply moved. I almost cried.
The inaugural game felt like it had been setup to be a face off of the "strong elite" against a "collection of misfits", but I wonder what type of team Alvark Tokyo is. He gets quietly passionate when asked about the team he spent most of his career with. "Not elite. There aren't any players who have arrived here following a regular pattern. At the very least, there are many players who have overcome some type of obstacle. For example, Taishi Ito or KJ (Keijuro Matsui). (* Both played high school and college in America.) They experienced many things in America that we have not. Including getting up at 5 AM to study English, pracice, then study more until the middle of the night. And other players have come here after passing through various other teams. There aren't any players who have come here on a direct path."
But, in order to bring basketball, which does not enjoy a high level of recognition, to a widespread audience, I can understand presenting an easy to comprehend image of "elite vs misfits". "Yes. It's nice for the media to raise us up (to elite status), but the people around the team want to really understand them. I think that the athletes will not run away from the public image because we have that understanding."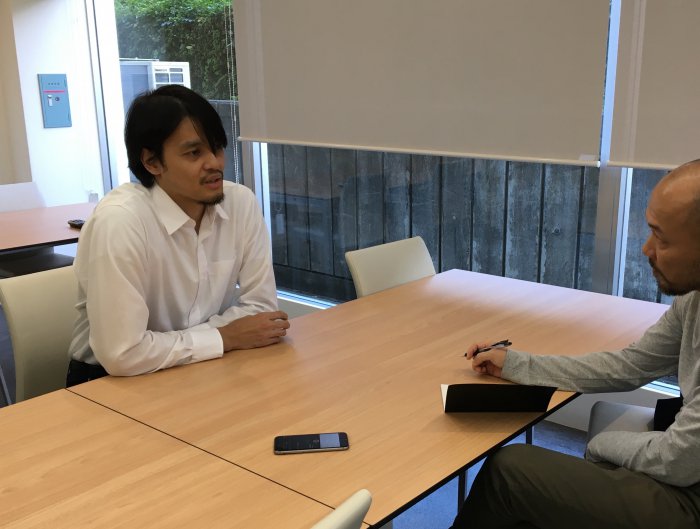 Takuma's current job is to serve as the assistant GM and the head of the academy. When asked about wether his current time is training for a GM position in the future, he admits that while he is devoted to studying, he does not especially want to become a GM.
On the other hand, leading the academy is work that he wants to do. He wants to take what he has learned about basketball and pass it on to children.
"In assisting the GM, I am the pipe that connects the front office and the players. In corporarte sports, I feel that there has not been much communication between the arena and the front office until now." Once a month, they make evaluations based only on the numbers decided on at the time of the contract. Of course you have to have good numbers, but basketball isn't made up of just numbers. As a player, you want them to look at your contributions besides numbers. But that being said, the front office doesn't understand basketball so they don't know how to look at anything besides numbers. "The front office wants to make things exciting, they are passionate about bringing in fans, but no matter what they do they miss the players' perspective. The players don't understand at all what the front office is doing. I think that if I can step in there and explain, then the players will be more satisfied." "All of the corporate teams have wide gaps between the front office and the players. There are misalignments between what the president and the players' think and communication is lacking. I think they should voice their opinions more." Solving what has felt has been a problem in the current generation has become the motivation for doing his job. Fundamentally, he cares about the athletes that have come after him. "I'd like them to think, even just a little, that they want to be with Alvark. Even if they leave for other teams, I'd like it be on good terms."
Takuma says that the members of Alvark are "unselfish". There are many players that have a high basketball IQ. Unselfish. Everyone individually is a great person. If a player is weak defensively they all believe that they will cover for him if he leaves an opening. Even if a player can score 30 points, he wiill pass to a teammate who is unmarked. "Even in the academy I want to teach 'unselfishness' to be a keyword within yourself."
Basketball is a physical battle of bodies. 'Unselfish' is the word that comes from the mouth of the man who was in the middle of that battle.
For Takuma Watanabe, who was fated to be in the spotlight for so long, I wonder if what he really wanted to do was work to support others instead of being in the forefront himself.
If so, then his real work is just beginning. As a coach teaching basketball to children. As an assistant GM who will make those who came after him shine.
But it looks like he won't be able to avoid being out front in the public as another face of Alvark.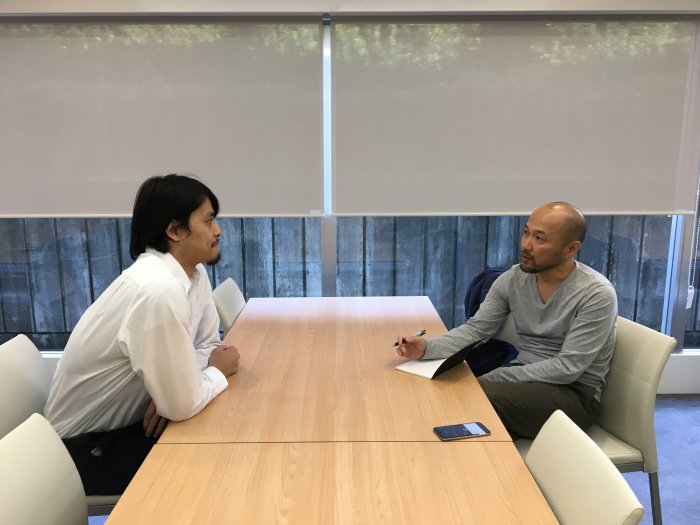 2016.12.04